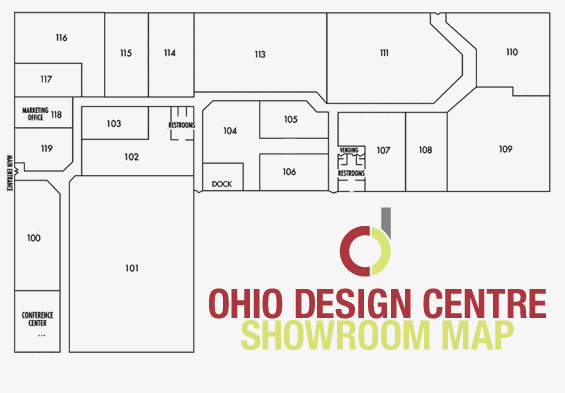 The Ohio Design Centre brings together a distinctive collection of upscale interior design home furnishings. Known for our vast selection, excellent quality, and popular designer names, our showrooms offer over 400 of the most unique manufacturers lines. Recognized as a "global marketplace," the Ohio Design Centre boasts an exciting array of furniture, decorative accessories, fabrics, wall coverings, floor coverings, lighting, original art, surface materials, kitchen and bath, antiques and more.
The showrooms of the Ohio Design Centre have maintained a high level of professionalism and service and are committed to maintaining this special venue and expanding the depth and breadth of the interior furnishings offered.
Leasing Form
Note: All fields are required.