Designers-On-Call
Our Featured Interior Designers
If you are looking for design solutions and decorating advice, our featured interior designers are available to meet with you at the Ohio Design Centre as part of our "Designer-On Call" service.
While you are always welcome to browse and shop our exclusive showrooms, a complimentary 30 minute consultation with one of our "On Call" designers can help you discover your own unique decorating attitude and see all the Ohio Design Centre has to offer.
Call 216-831-1245 to be connected with one of the following "On Call" designers. The designer will schedule a time to accompany you throughout our exclusive showrooms, answer your design questions, and assist with your purchases.
Design Connection Referral Service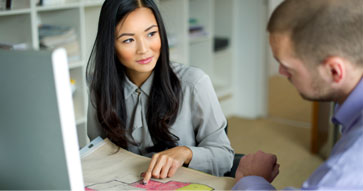 Our Design Connection Referral Service is available to help you discover the approach, philosophy and style that appeals to you and best meets your needs. Browse through these portfolios as well as our featured Design Connection designers. You are invited to contact them individually to set up appointments, review their work and discuss your project. For more information or questions contact the marketing office at awilliams@studiothink.net or call 216-831-1245.